There are miles of bike paths to nearly all parts of the Nantucket, making a bicycle one of the best ways to get around our island. You can rent bikes on Nantucket for a day, a weekend, or a week, or you can bring your own over on the ferry.  Bikes are a great way to get around, and with the bike audio tours you can download from MoreNantucket.com, you'll know just what it is you are riding past.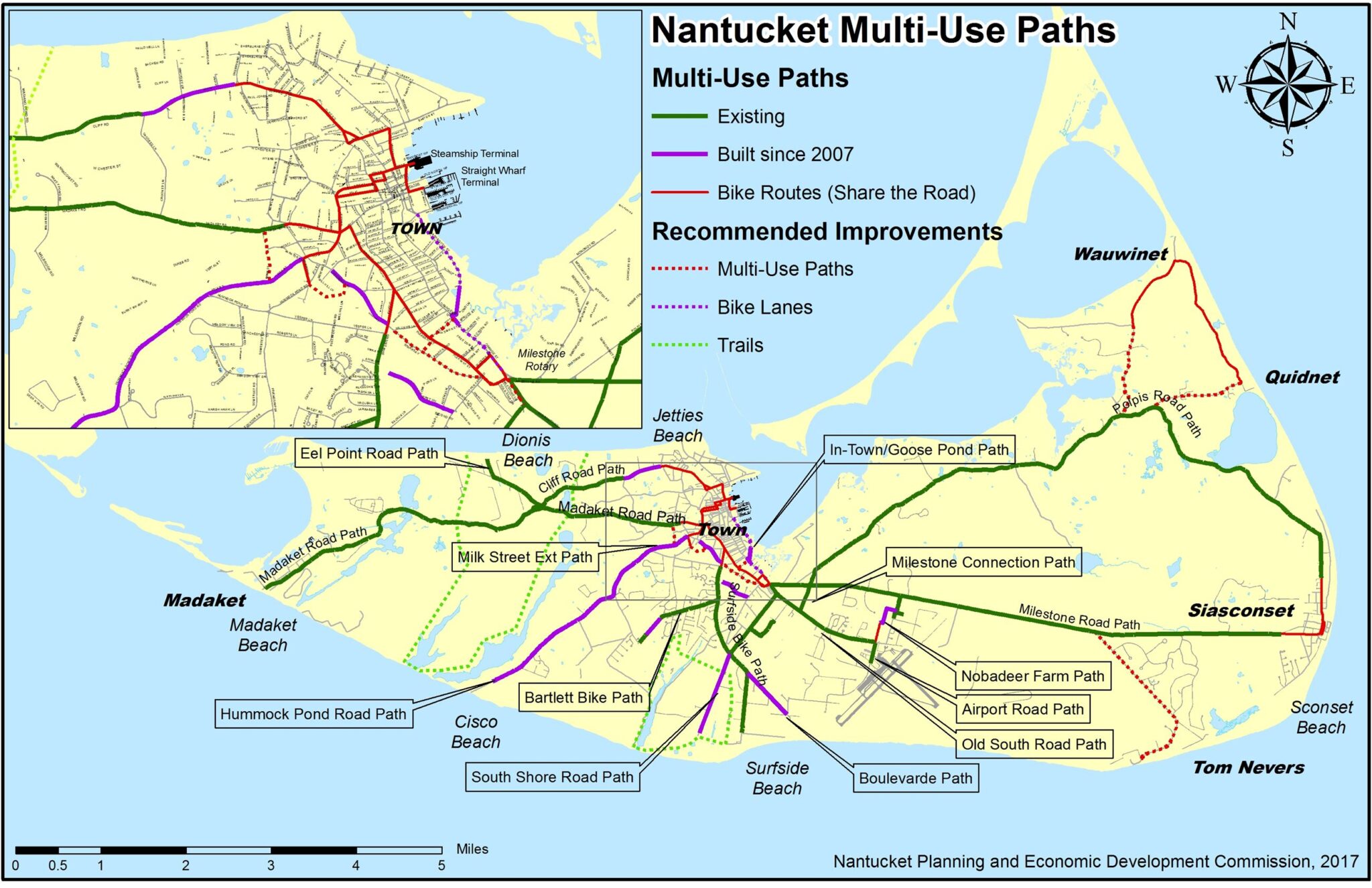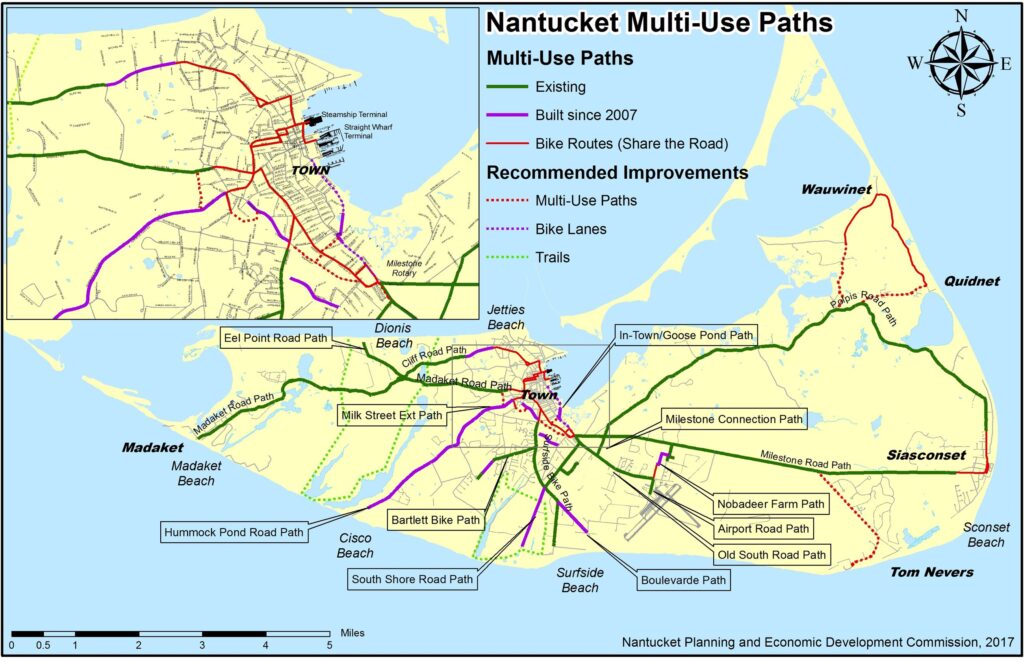 Biking Safely on Nantucket
Bike Safety is taken very seriously here on Nantucket. You should always wear a helmet whenever you are biking, especially children. The most important  thing to do before riding your bike is to make sure your helmet is fitted properly, as well as worn the correct way.
If you are driving downtown, drive on the street. It is forbidden for bikers to ride on the sidewalk. 
Always follow traffic flow! Do not ride on the wrong side.
When you are on a bike path, ride slowly. Most of Nantucket's paths are multi-use paths and are shared by riders and pedestrians alike.
If you are biking at night, remember to have a light on at the front and bike reflectors on the rear.
It is obligatory for any person 12 years or younger to use a helmet while riding a bike. Nonetheless, everybody should wear a helmet!
Stay alert! Do not use headphones.
Always stop at the Stop signs.
More information you should know about Biking on Nantucket