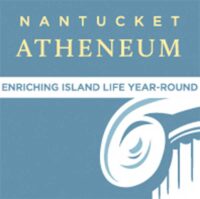 Workshop With Janina Kean – Neurobiology of addiction
Island health organization NAMI-ASAP presents a five part series titled Brain Matters – Your Brain Matters. The sessions will be facilitated by Janina Kean, a psychiatric nurse practitioner, with the goal of helping attendees learn about the diseases of addiction, mental health and mental illness as well as how these diseases impact families, individuals and their communities.
Janina is a frequent speaker on these topics and holds a Masters Degree from Yale University.
Cosponsored with the Nantucket Community School and the Nantucket Atheneum.
Final sessions:
May 7 – Mental Disorders & Family Systems
May 21 – Mental Health vs Mental Disorders (National Mental Health Awareness Month)