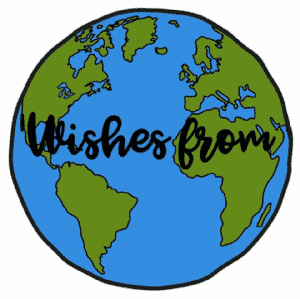 Wishes from… A Global Art Installation
Be a part of a global art installation! Around the world kids and adults in homes and schools are taking the initiative to create colorful flags to be used as their canvas to depict their wishes. These individual works of art are collected and sewn to twine to create strands of flags. The strands will be redistributed and installed at outdoor locations around the world reflecting the cultures, landscapes, climates, and sentiments of all participants.
Stop by the Weezie porch this week and pick up a piece of cloth and instructions. Completed flags can be returned to the Weezie Library to be forwarded to the Wishes from… headquarters.
For more information about the Wishes from… project visit wishesfrom.org/