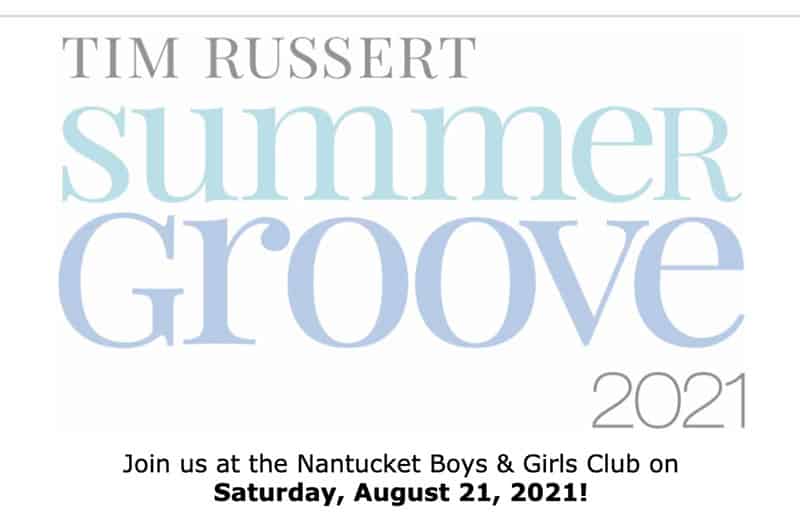 Tim Russert Summer Groove
This year's GROOVE benefit for the Nantucket Boys & Girls club has been redesigned for 2021 into four separate, intimate events.  A ticketed "Mini Groove" will be held on the grounds of the Nantucket Boys & Girls Club,
Food, wine, and music by the band Signature, heavy passed and stationary hors d'oeuvres by Island Kitchen, a raw bar, a special video program hosted by long-time Nantucket Boys & Girls Club supporter David Gregory and an exciting list of auction packages! This evening is to benefit the Nantucket Boys & Girls Club.
In addition, three cocktail parties will be held at the homes of long-time Club supporters for event sponsors.  All four events will take place on the evening of Saturday, August 21, 2021.
Tickets on sale at https://one.bidpal.net/2021summergroove/custom/custom4
For sponsorship details contact  groove@nantucketbgc.org.