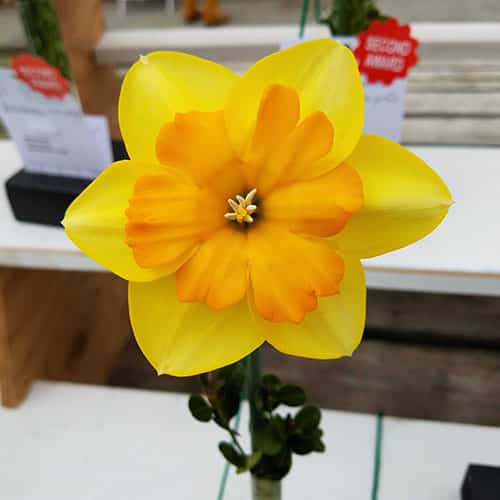 The History of Daffodil Weekend, in honor of Flower Power
Tune in for a virtual discussion on the History of Daffodil Weekend with Mary Malavase and Suzanne Daub.  The Daffodil Festival has been an island tradition since the spring of 1975, after the idea was planted by Jean MacAusland and the Nantucket Garden Club during the fall of 1974.  Enjoy this evening webinar to learn more about the origins of this festive spring celebration, the planting of a million daffodil bulbs around the island, and how the annual Nantucket Garden Club Daffodil Show has grown to be a well-recognized event.  There's no better way to celebrate the coming brightness of the spring season!
Visit DaffodilFestival.com to participate virtually in your favorite Daffodil Festival events: the Daffodil Show, the Daffy Pet Show, decorated antique cars, and the hat and bike parades.
The DaffodilFestival.com was created by Nantucket.net in collaboration with Nantucket Garden Club, NiSHA, and The Nantucket Chamber of Commerce.