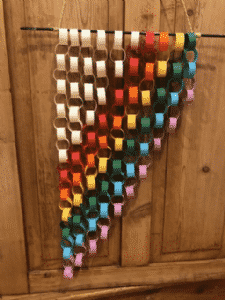 Teen Take-and-Make Kits -Paper Chain Rainbow
Come to the Atheneum lobby to pick up your Teen Take-and-Make kit!
Do you remember making paper chains as a child?
These are just as easy but the results are nice enough for a wall hanging.
Plan out your pattern, cut, and glue is all you'll need to do for this stress-less craft.
Teen Kits are FREE for teens in 6-12th grades.