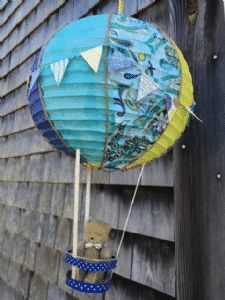 Teen Take-and-Make Kits – Hot Air Balloon
Come to the Atheneum lobby to pick up your Teen Take-and-Make kit!
Dreaming of travel?
Make a whimsical hot air balloon using colorful tissue papers and glue to hang from your ceiling.
Makes a perfect get-away for a tiny stuffed animal.
Kits are FREE to students in grades 6-12
Available while supplies last.