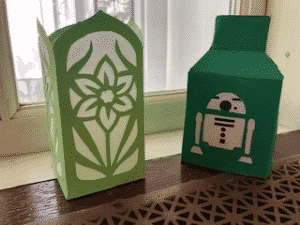 Teen Take-and-Make Kits -Cut Paper Lanterns
Come to the Atheneum lobby to pick up your Teen Take-and-Make kit!
Included in this kit are materials to make two paper lanterns-one with daffodil cutouts, and one with a Star Wars theme. Battery operated candles are included. When you are finished, you will be an expert at paper cutting!
FREE for teens in grades 6-12
While supplies last!