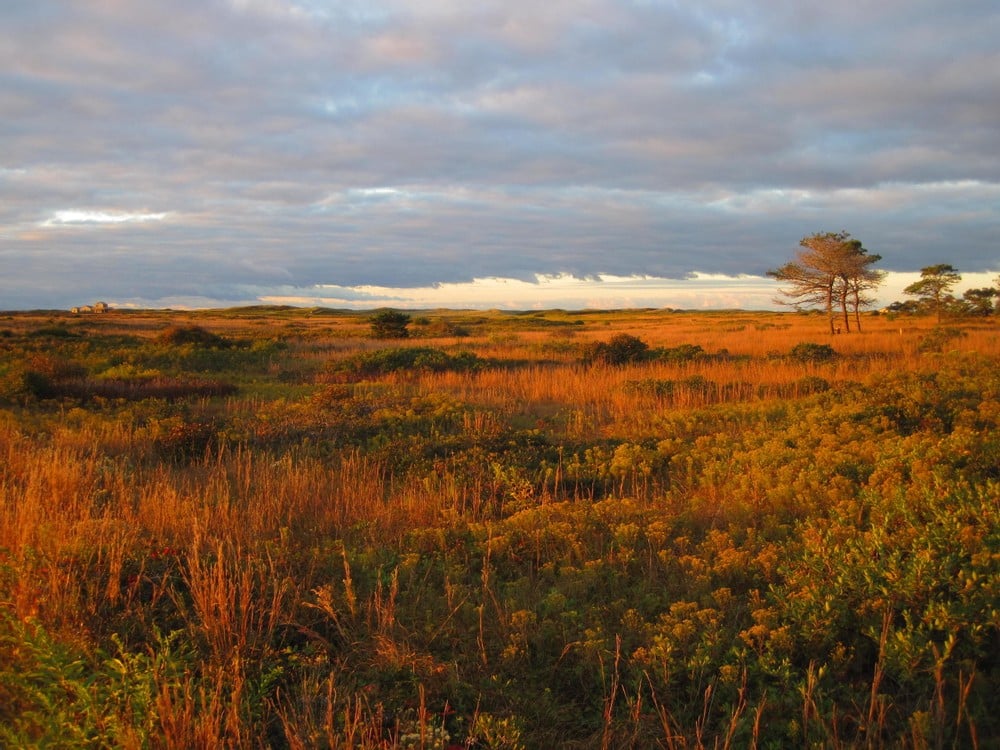 Smooth Hummocks
Graded relatively flat by glacial meltwater running out over the coastal plain to the ocean 75 miles away when the landmass that would become Nantucket was nothing more than a wide, low ridge of sand, gravel and glacial erratics (boulders), Smooth Hummocks is Nantucket's version of the Midwest's prairies complete with rare wildflowers and grasses that thrive in sandy, nutrient-poor soil.
These so-called sandplain grasslands number less than 2,000 acres on the planet today and are protected as nesting habitat for the short-eared owl, studied by botanists, entomologists, used by island students for their ecology coursework and burned by the Nantucket Islands Land Bank for plant research and invasive species control. Smooth Hummocks is a fascinating island ecosystem with many things to teach us.
This hike costs $50 for adults and $25 for children 12 and under. Check the Hike Calendar to see when we are hiking the Smooth Hummocks trail and to book it. To arrange for a private hike on this route, call or email us for our rates and to discuss your hiking needs.