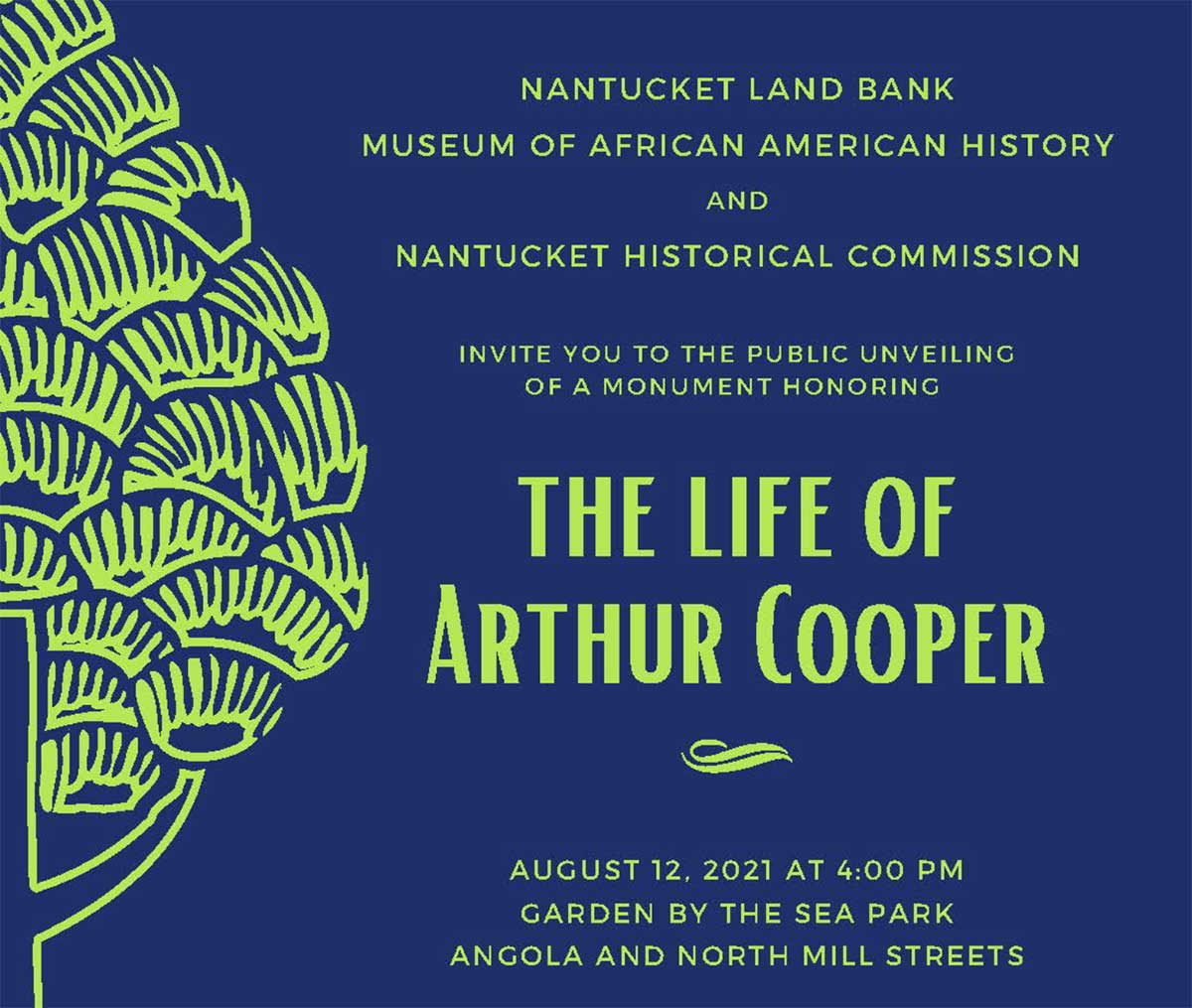 Public Unveiling of New Monument
The Nantucket Land Bank and Museum of African American History and Nantucket Historical Commission invites the public to the unveiling of a monument honoring Arthur Cooper. Cooper was an African American who freed himself from slavery, came to Nantucket in 1820, and lived on Angola Street.
The unveiling and dedication of the plaque will be held in the Land Bank Park at North Mill and Angola Streets.