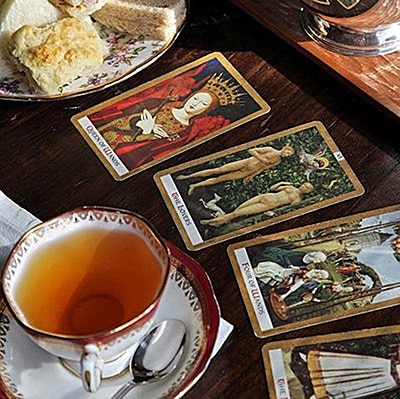 Online: Tea & Tarot
Led by Danica Connors, who has been reading tarot personally and professionally for over 30 years, this class is for anyone interested in Tarot cards. Danica will cover some of the basics in the first hour and more advanced topics in the second. Beginners and experienced Tarot card readers are encouraged to attend.
Please have a tarot deck and a notebook/pen. The details of each gathering will be posted on the Facebook Tea & Tarot Group. Here you can see the topics for each gathering. If you wish to join the Facebook group, please email your request to Danica Connors at shanticrow@aol.com.
Admission is free, but registration is required.