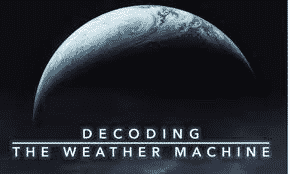 Online Film Discussion: Decoding The Weather Machine
Join us for a discussion of Nova's 'Decoding The Weather Machine,' a film that examines how the Earth's 'weather machine' drives climate change. The film features scientists around the world on a quest to better understand the workings of the weather and discover how we can be resilient even thrive in the face of enormous change.
The conversation will be moderated by Jennifer Carlson, a 20 year FEMA, MEMA and Red Cross veteran. Jennifer holds a Ph.D in emergency management, teaches, and has been deployed by FEMA for hurricanes Katrina and Ike, the Boston Marathon Bombings, the 2011 tornado in Springfield and for flooding in Haverhill.
We encourage participants to watch 'Decoding The Weather Machine
online
prior to the discussion and attend with questions and comments for the group.
The program is free admission, but registration is required. Please
sign up online
.
This program is made possible by the American Library Association as part of its Resilient Communities: Libraries Respond to Climate Change initiative.