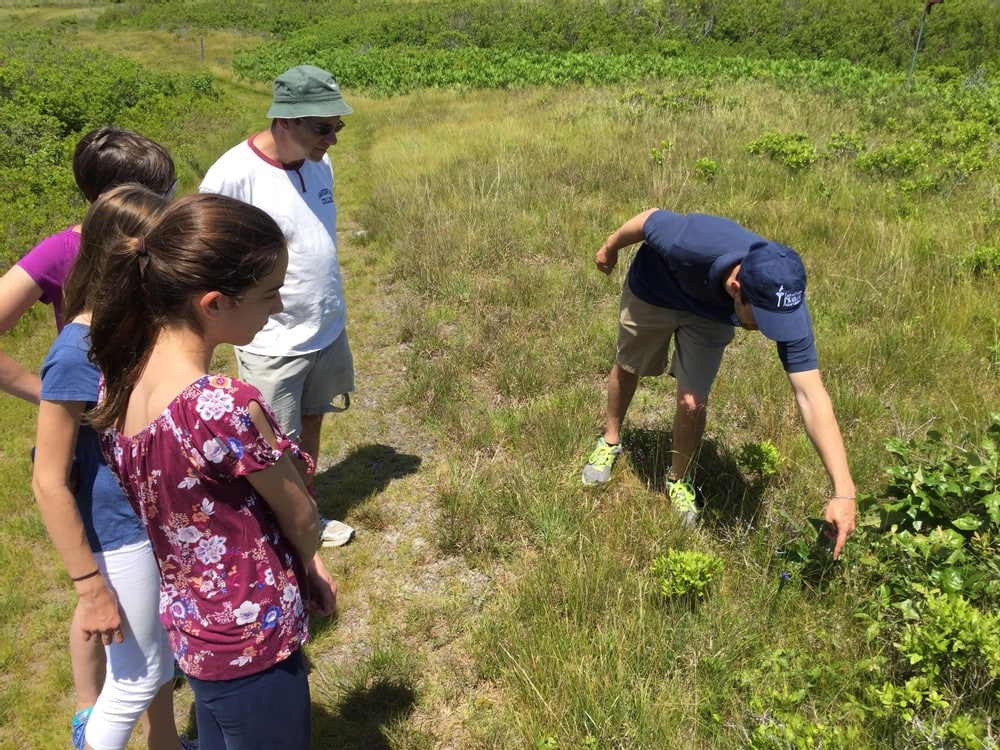 Linda Loring Nature Foundation Hike
Our eighth hike and the newest one starting with the 2016 season, the Linda Loring Nature Foundation's publicly accessible property is on the south side of Eel Point Road on the west end of Nantucket's north shore. It offers easy trails through sandplain grasslands, coastal shrublands and along the North Head of Long Pond in sight of an active osprey nest, hovering Northern harriers and views of Nantucket Sound from the highest points along the trail.
Nantucket Walkabout is very excited about its partnership with the Linda Loring Nature Foundation because hikers will be getting the dual benefit of guide Peter Brace's natural world knowledge of Nantucket along with, when she's available, expert property-specific information from Linda Loring's director of research, Dr. Sarah Bois. A botanist, Sarah is great with children and will share with everyone her extensive plant, insect, bird and mammal knowledge pertaining to this property as well as ongoing research out on the land.
This is about a two-hour hike experience from pick up to drop off. Check the hike calendar to see when we are heading out to the Linda Loring Nature Foundation, but realize that this is a seasonal hike, which is on our hike calendar from spring through early fall. However, the Linda Loring Nature Foundation is open year-round to walkers who want to explore their property from sunrise to sunset. Please leave your dog(s), horse(s) and bike(s) at home, as none of these are allowed on the trails. Also, this is a great hike for student groups and schools.