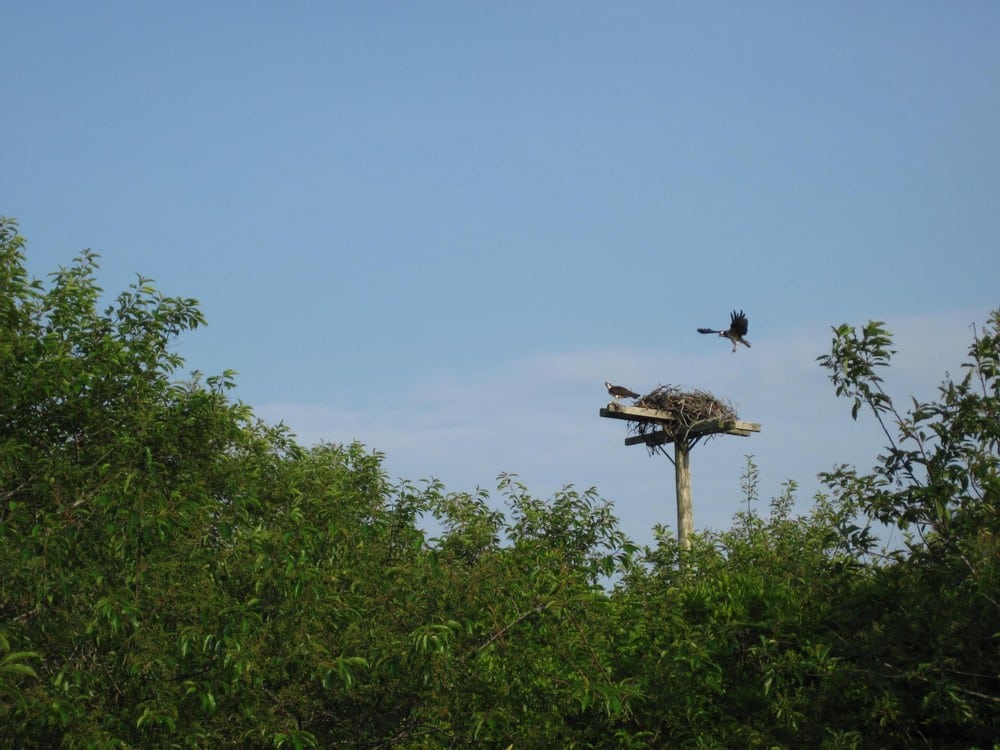 Gardner Farm-Lost Farm Loop
Combining elements of the Lost Farm and Gardner Farm hikes, this is a longer loop hike at approximately 2.5 miles, which helps you explore plant succession on globally threatened habitat known as sandplain grasslands. Although both former vegetable farms are well past the expression "gone to seed" and now dominated by the ubiquitous pitch pines, their groves and small forests are broken up by meadows of wildflowers, a maze of trails and the reed-lined shore of Hummock Pond to which there are several access points along the way. An active osprey nest is visible close to one of them.
Great views of the pond abound. The pine forest on Lost Farm is ideal shade in the summer with cool southwest winds blowing in over the pond. During the colder, windier months of the year, the pines are a welcome refuge to walk through.