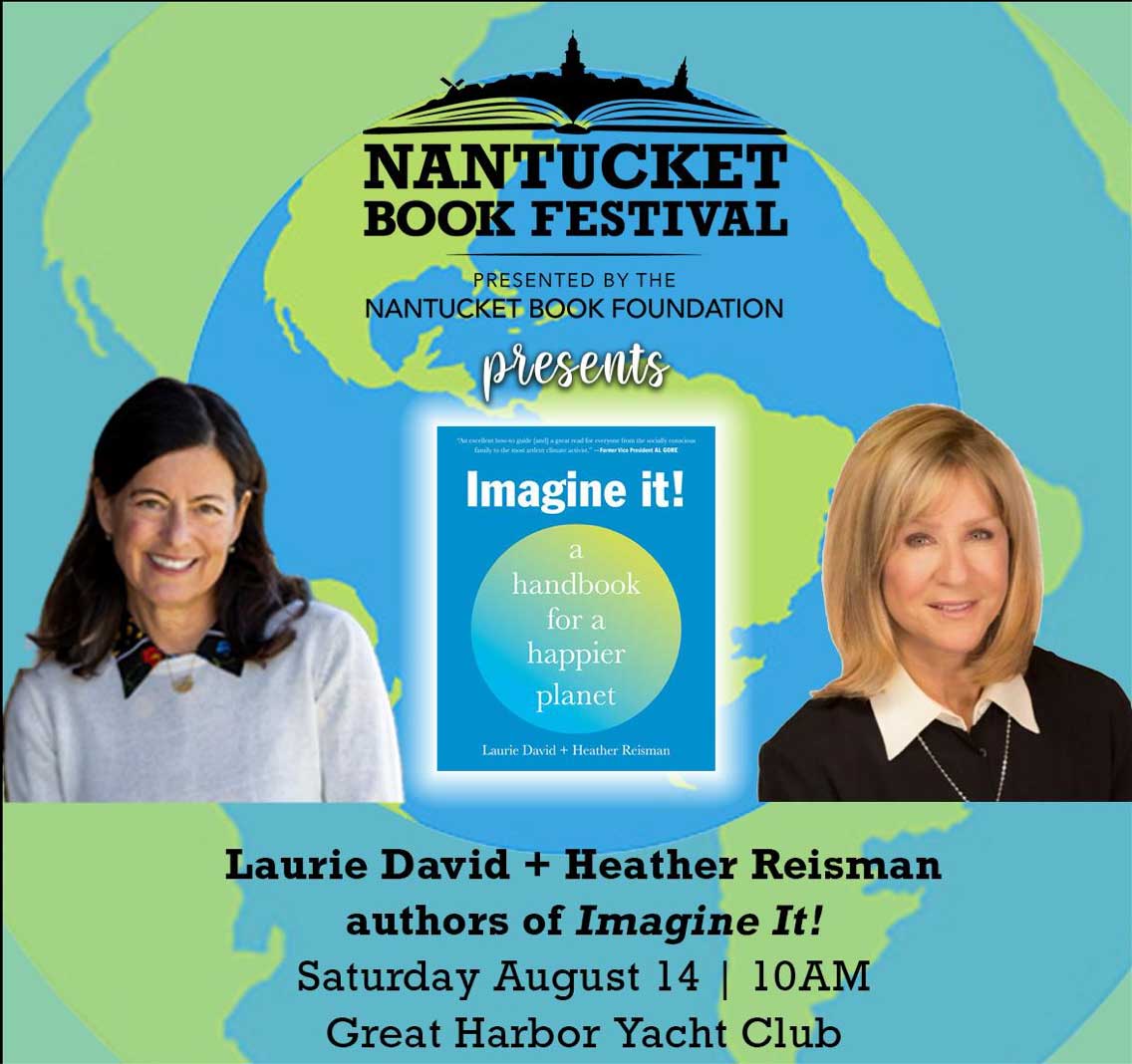 Free In-Person Talk by Authors Laurie David and Heather Reisman
Imagine It! A Handbook for a Happier Planet is a resource for those who want to begin or advance a journey toward living in better balance with our planet. It inspires, supports, and offers easy ways to replace old, planet-hurting habits with new healthy ones.
Laurie David and Heather Reisman, the documentary filmmakers behind Writing on the Wall, Fed Up, The Biggest Little Farm, The Social Dilemma, and the Academy Award–winning An Inconvenient Truth, are no strangers to exposing hard truths and helping audiences understand their part in bringing about change. They know a cleaner, healthier world is ours for the taking—and to start, we just have to Imagine It!
Join Laurie and Heather for this timely discussion on how to make the necessary changes for a sustainable lifestyle.  The talk, presented by Nantucket Book Festival is free, but registration is required at https://nantucketbookfestival.org/events/imagine-it