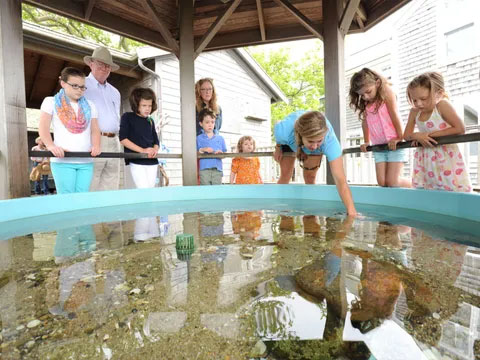 Feeding Frenzy
Join Aquarium staff on a private tour as they feed the ever-hungry creatures at the Aquarium before it opens to the public! The Feeding Frenzy Program is extremely popular, so pre-registration is required. This flat-rate program can accommodate 1 household of up to 5 guests.
This program is designed to be interesting for all ages! At least one adult must sign up with children.
Interested in a private feeding program at the Aquarium on Sunday? Call us at 508-228-5387 or email jdubinsky@mariamitchell.org to find out about pricing. Timing can be flexible.
*Masks required