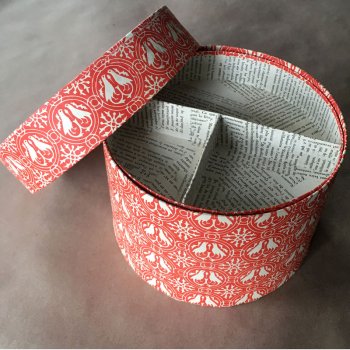 Decorative Band Box with Tray Insert with Mary Emery Lacoursiere
Bandboxes were a familiar form of storage for nearly a hundred years, beginning in the mid-eighteenth century. Also used as an early form of carry-on luggage, it's now our richest source of historical wallpapers.
Students will make an 8″ box with a a tray insert. Students will learn box construction, and paper cutting and covering the box. Students are encouraged to bring your own papers but a selection of paper will also be available to all students
All materials and tools will be provided.