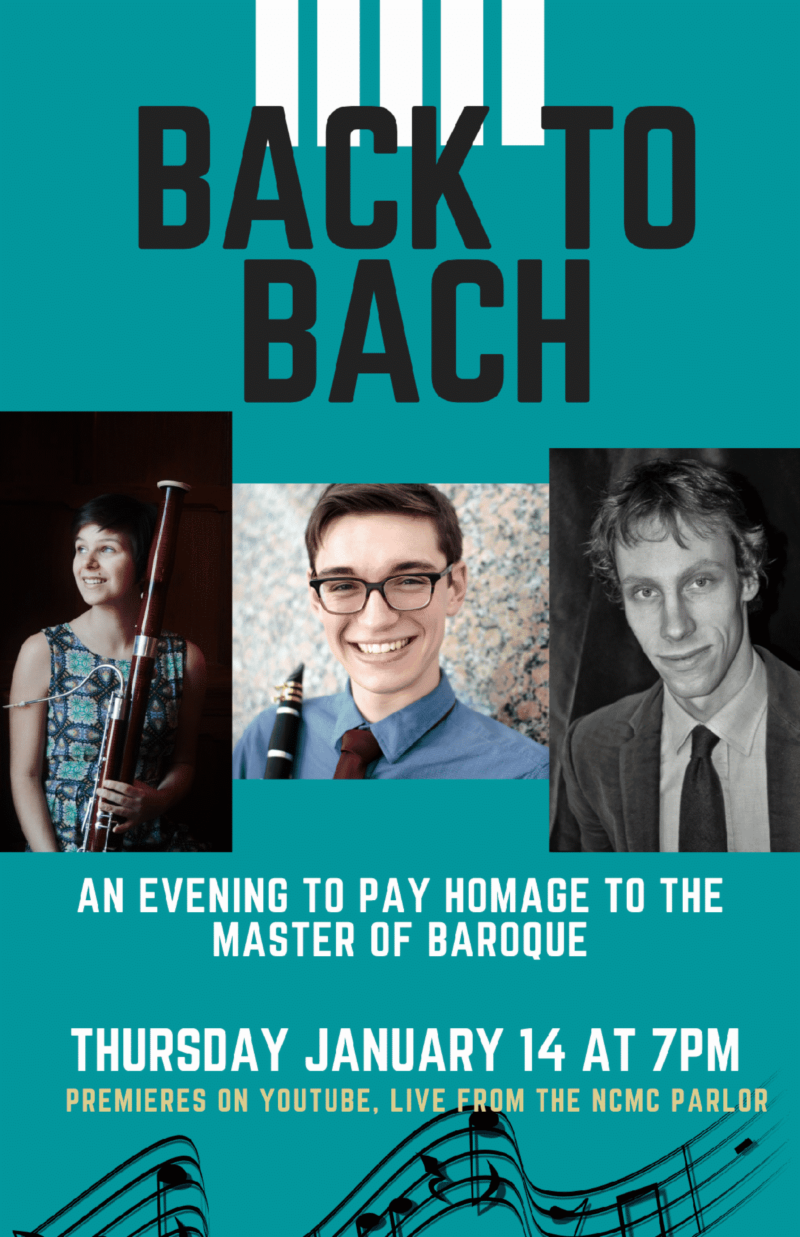 Back to Bach – NCMC Faculty Concert
NCMC faculty Nigel Goss, Nick Davies, and Ivy Ringel present an exciting program of miniatures that pay homage to a master of the baroque, J.S. Bach.
Nigel and Nick will perform selections from Benny's Gig, a deft homage to jazz clarinetist Benny Goodman by American composer Morton Gould, while Ivy and Nigel will perform an arrangement of C.P.E. Bach's Duet for Two Clarinets.
Selections from preeminent Hungarian composer György Kurtág's Signs, Games and Messages provide a complimentary foil through their quiet, minimal reserve.
To round out the evening, the full trio will come together to perform two of J.S. Bach's artfully crafted Trio Sonatas, arranged from the original organ score.
Watch it here:
https://www.youtube.com/watch?v=BAnBLTAJOIk&feature=youtu.be