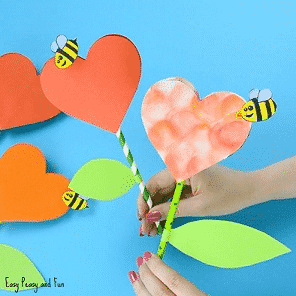 Art Grab & Go Bag: Heart Flower Card
This week's Art Grab & Go project is a heart card that unfolds into a flower! You will need scissors, glue, tape, and markers, but all other materials are provided. Suggested for ages 7+. Younger crafters may need adult assistance. Available on the Weezie Porch 9:00AM-2:00PM while supplies last!
Extend the experience further and request to check out a 'Mother's Day Book Bundle,' a selection of five books, by calling the Weezie Desk at (508) 228-1110 ext. 103.